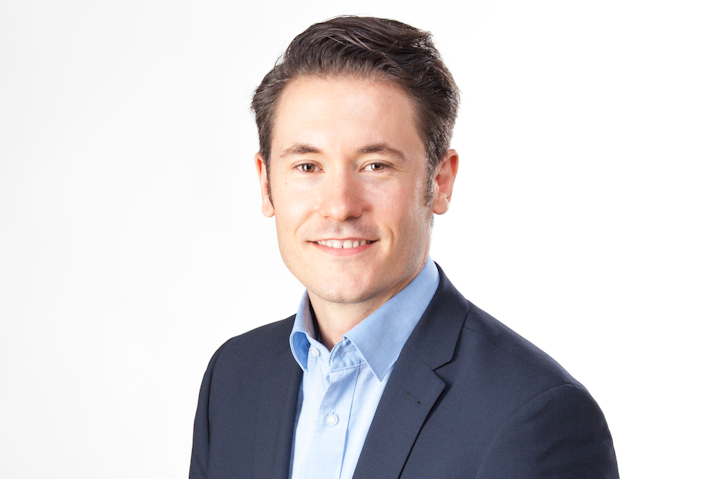 Airlines continue to face challenges associated with aircraft maintenance. Chief among them is the labor shortage of skilled aviation maintenance technicians (AMTs). Why is there such a shortage? Manufacturing.net reported it could take as long as eight years for an AMT to become fully-licensed.  So, this challenge is not easily mitigated. There also are specific challenges associated with the actual line maintenance processes including tasks that extend beyond the turnaround time and unplanned work. Airlines are not, however, without solutions that support predictive maintenance. These solutions help reduce major repairs and related downtime and costs, while also helping to facilitate better maintenance planning, scheduling and resource management. Leading-edge line maintenance solutions are proving particularly invaluable in optimizing aircraft maintenance processes. Understanding the features and benefits derived from these solutions is important for airlines looking for a sound remedy to the pain points associated with their fleets' maintenance.
Maintenance under Siege
There is no question that aircraft maintenance is undergoing a major transformation. It stems from several industry dynamics all colliding to drive airlines to take new measures. There has been significant growth in the OEM aftermarket and aftermarket industry consolidation, both contributing to rising prices. Aging fleets and new and expanding fleets also have introduced the need for new strategies. According to data compiled for the 2019-2029 Oliver Wyman Global Fleet and MRO Market Forecast, the global fleet of aircraft will increase 42.5% by 2029 to over 39,000 aircraft. Concurrently, the aftermarket expense is projected to increase by 41.4% to $116 billion.  At this same time, the shortage of AMTs is expected to experience a 9% increase.
When it comes to line maintenance, there are other prominent trends at play. While some airlines like Lufthansa, Air France-KLM and Delta remain in the maintenance business, there has been an upsurge in outsourcing of line maintenance to third-party maintenance, repair and overhaul (MRO) providers.  Airlines also are leveraging Big Data, Artificial Intelligence (AI) and the Internet of Things (IoT) technologies to improve their processes and position their airlines for growth.  The challenges and new market dynamics are driving airlines to apply optimization software to streamline and enhance their maintenance processes.
Line Maintenance Solutions Challenges
To understand what today's advanced line maintenance solutions bring to the table, it is important to realize one of line maintenance's distinguishing traits – the 50% factor: 50% of line maintenance work is unplanned, or it will be performed at a different time than when it was scheduled. This "unpredictability" factor appears in other areas too. For example, many decisions related to unplanned line maintenance tasks must be made on the fly, requiring the reassignment of staff. Often, these manually-made decisions lead to declines in staff productivity, as well as technical delays. Flight schedules, marked by both on-time and late arrivals, must be accommodated and can wreak havoc on line maintenance schedules.  Keep in mind that not all tasks can be performed on a contingency basis. For line maintenance technicians, the haphazard nature of their work can create stress and lead to worker burnout. This can be further exacerbated by poor communications between departments (i.e., cockpit crew, flight operations, and line maintenance control center) and a lack of efficient information sharing. Multiple means of communications (i.e., phone, computer and radio) demand that information be transparent and flow promptly. If these departments are not focusing on the same data, schedules and forecasts conveying when maintenance work will be completed, information gaps arise leading to confusion, data-related errors and productivity declines.
 Scheduling line maintenance workers also depends heavily on accurate data and efficient processes. Well in advance – as much as six to twelve months ahead of line maintenance tasks being performed – planners are required to project workloads on different days and specific times. These projections must be accurate to allow planners to develop work shift plans that provide the necessary coverage, both in terms of number of staff and related skill-sets. If there are insufficient maintenance technicians or those lacking the necessary skills, schedule disruptions arise along with the inability to address potential changes in fleet, schedules or staff requirements.  Staff schedulers must then continue reassessing line maintenance workloads in conjunction with the shift plan. Some tasks, those not deemed critical for flight safety, can remain in flux as long as they are repaired prior to their specific expiration date. This can lead to a demand for additional staff on short notice. Requests for days off, vacations or leaves of absence can lead to further turmoil. It is with the goal of addressing these challenges that line maintenance optimization software demonstrates its value.
Optimizing Line Maintenance Processes
Today's most advanced line maintenance solutions effectively streamline processes by supporting improved communications, information sharing and the leveraging of data. They specifically target the most critical areas of line maintenance. Advanced, long-term planning of staff schedules is facilitated by solutions that apply rule-based functions to estimate the line maintenance workload based on flight schedules and the number of aircrafts requiring line maintenance.  The optimum shift plans can then be developed thereby ensuring efficient work coverage. Another important performance feature of advanced line maintenance solutions is their ability to analyze the workload impact of various scenarios involving such factors as more or fewer workload impacts, new aircraft additions to the fleet, and revised labor agreements. After shift and skill requirements have been addressed, the focus of optimization software turns to staff members' scheduling and roster generation. The solution generates optimum staff rosters which reflect workers' skills, time/off and vacation requests, and any schedule constraints.  A web-based portal is provided wherein each staff member can review, manage and maintain control over their schedules on a 24/7/365 basis.
As for day of line maintenance operations, optimization software supports quick and efficient responses to flight irregularities and the contingent maintenance requirements they create. The optimized response delivered by the software helps reduce technical delays and improve staff productivity. Mobile platforms provided by the software enable individual maintenance tasks to be tracked and addressed efficiently. Furthermore, due to the improved communications, and collection and sharing of information, airlines' maintenance teams can better analyze key performance indicators to meet continuous improvement goals.
Closing Remarks
Considering the state of the MRO sector and the growing shortage of aircraft maintenance technicians, alongside what is projected to be an increased need by the airline industry for some 600,000 AMTs over the next 20 years as projected by Boeing, deploying line maintenance optimization software should be a given.
By Luis Alvarez, IT Consultant, INFORM GmbH in Aachen/Germany, a product management, marketing and sales support specialist in the areas of operations and hub control, line maintenance and ground handling.