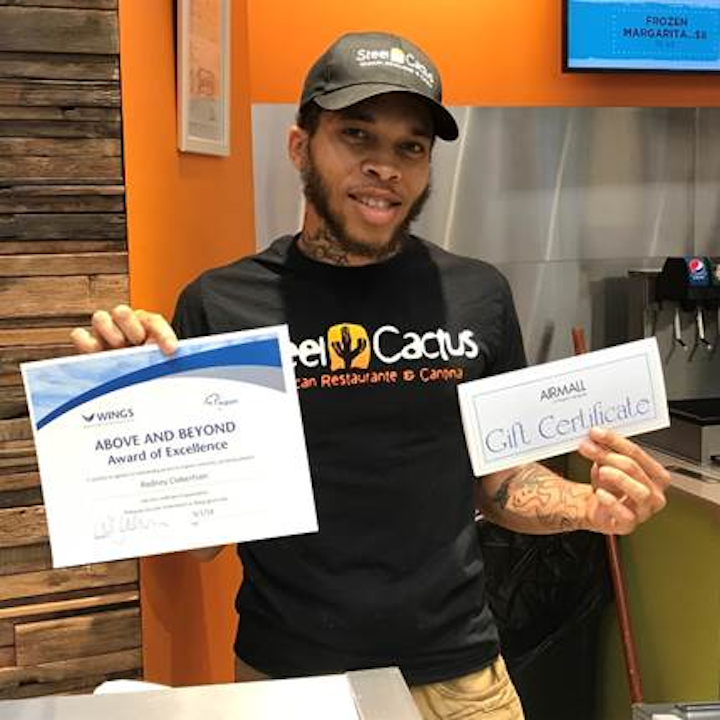 Fraport USA
Fraport USA announces the launch of Welcome Initiative for Nurturing Great Service (WINGS), an innovative customer service recognition program designed to inspire best practices, boost freedom of engagement, and foster a culture of rewarding outstanding customer experiences at the North American airports it serves.
"We are proud of the service that our retail and food and beverage operators provide each year to millions of air travelers, meeting their unique demands while serving as ambassadors," said Ben Zandi, president and CEO, Fraport USA. "To recognize our tenants for their role in cultivating a best-in-class passenger experience, WINGS celebrates and honors team members who go above and beyond hospitality standards."
Retail and food and beverage operators in the concessions programs managed by Fraport USA in Baltimore/Washington International Thurgood Marshall Airport (BWI), Cleveland Hopkins International Airport (CLE), Pittsburgh International Airport (PIT) and Terminal 5 at John F. Kennedy International Airport (JFK) will participate in WINGS. The program provides comprehensive training to help concessions employees master customer service skills like time management and teamwork, take ownership of providing a superior customer experience, and represent the amenities and culture of their cities.
Airport customers, crew, managers and team members can nominate candidates by submitting an entry card at drop-off boxes located in the terminals. Each month, Fraport USA will select a winner who exemplifies the WINGS ethos of superior customer service. From these honorees, an employee of the year will be recognized and rewarded for truly exemplary service.