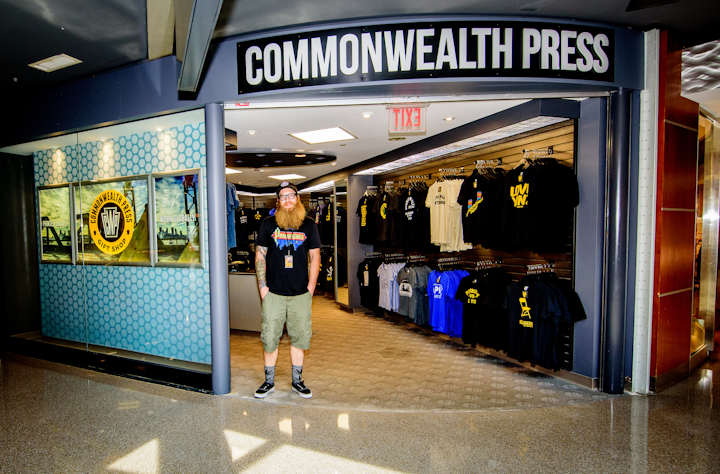 Airmall USA
Two new local operators, Commonwealth Press and Cha-Ching Coin Jewelry, are now open at the AirMall at Pittsburgh International Airport (PIT). DefensePac, an innovative system offering flier-friendly disposable booties and hand sanitizers to-go for travelers, is also making its debut at the airport.
"We are pleased to welcome new retail concepts that demonstrate Pittsburgh International Airport as a best-in-class shopping destination with a strong sense of place," said Bob Kerlik, vice president of media relations, Pittsburgh International Airport. "We are also excited to announce the all-in-one DefensePac solution, which brings comfort and convenience to the traveling public and is great for passing through security checkpoints."
Commonwealth Press specializes in Pittsburgh-themed merchandise ranging from T-shirts and hoodies to posters and koozies. Open from 5 a.m. to 8 p.m. on Sunday through Friday and 5 a.m. to 7 p.m. on Saturdays, this Center Core store offers a quirky lineup that celebrates Pittsburgh's unique regional flair and "Yinzer" culture.
Cha-Ching Coin Jewelry, the latest pop-up open through PIT's POP-OPPs initiative, offers one-of-a-kind jewelry and accessories at its kiosk in Concourse A. Cha-Ching Coin Jewelry searches for interesting and exotic coins and tokens from around the globe that are meticulously handcrafted into earrings, pendants, bracelets, cuff links, money clips and trinkets.
DefensePac kits, which retail for $3, consist of four Purell hand sanitizer packets and a pair of medically approved latex-free anti-skid disposable foot covers, packaged in a reusable plastic bag. The clear bags can be used to store personal items when placed in security bins. The first automated dispensing unit at PIT is located in the landside terminal near the security checkpoint.
"DefensePac is an optimal healthy solution when traveling," said Donna John, founder of DefensePac. "The handy foot covers – a welcome alternative to bare feet – and TSA-approved baggies also help travelers move through security lines as efficiently as possible."
DefensePac will be introduced at Baltimore/Washington International Thurgood Marshall Airport (BWI Marshall) this summer.