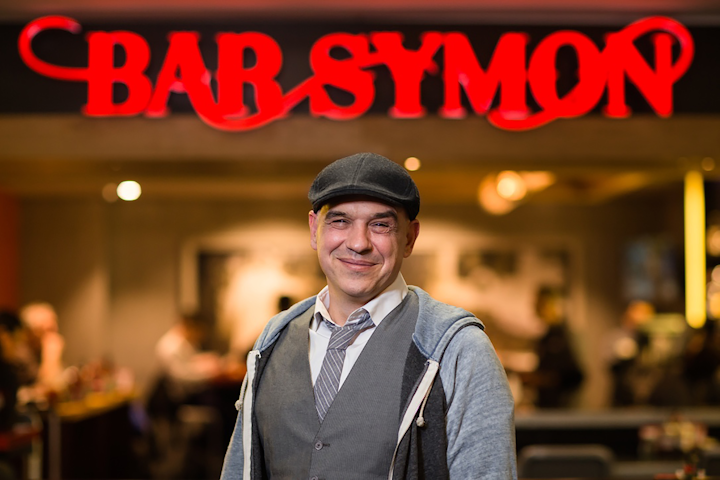 Airmall USA
The much anticipated Bar Symon is now open at the Airmall at Cleveland Hopkins International Airport (CLE), featuring Chef Michael Symon's comfort cuisine and craft cocktails and beers.
"We are thrilled that Michael Symon has a new restaurant in his hometown airport," said Tina LaForte, vice president of Airmall Cleveland. "Travelers will get a delightful taste of Cleveland from Bar Symon's scrumptious signature menu and its distinctive décor."
Located in Concourse C, the 2,100-square-foot restaurant has a full bar and dining area with seating for 89. The décor celebrates Cleveland's culinary history with turn-of-the-century photos of the iconic West Side Market, the city's oldest operating indoor/outdoor market. The tabletops and florescent light fixtures in the bar utilize reclaimed wood from a Cleveland area bowling alley.
"The new Bar Symon is a welcome addition to the dining scene at Cleveland Hopkins International Airport," said Robert Kennedy, director of airports, CLE. "We are excited that guests will have the opportunity to enjoy the authentic flavors that characterize his dishes."
The "farm-to-terminal" menu features Chef Symon's comfort food favorites ranging from Rosemary Fries to Potato and Cheese Pierogis. Bar Symon prides itself on its award-winning burgers, including the Lola Burger and Fat Doug Burger, made from a custom blend of sirloin, chuck and brisket, free of hormones and antibiotics. All burgers are fresh, never frozen and are served on challah buns made daily by an artisanal bakery that takes pride in using quality natural ingredients.
Bar Symon also serves breakfast daily, including its famous buttermilk pancakes made with cage-free eggs, served with fresh strawberries, 100 percent pure Ohio maple syrup and crispy bacon.
The restaurant is open from 5 a.m. to 7 p.m. daily.