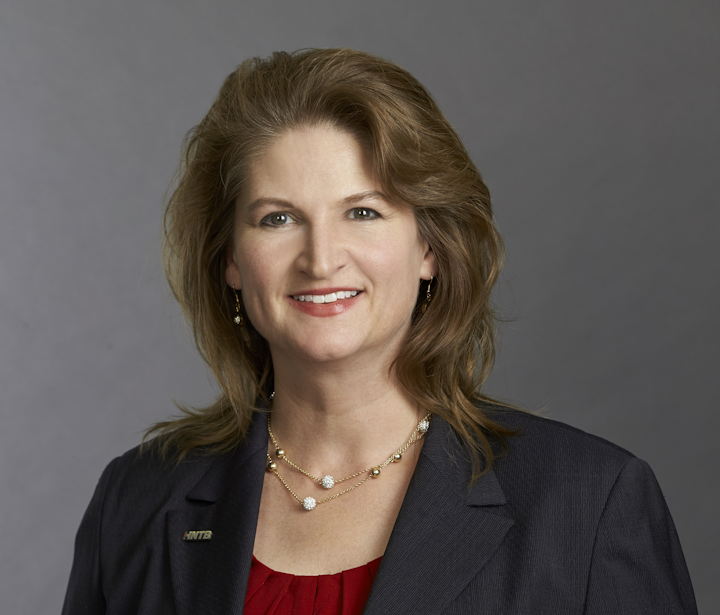 HNTB
As the pace of airport infrastructure improvement continues to rise and the delivery of terminal design and construction projects evolves, success often depends on close collaboration between airports and their airline partners. To meet objectives and move projects to completion requires a collaborative decision-making process based on shared values that produce holistic solutions. This requires skilled management of a proven process where all viewpoints are represented.
Open communication builds partnerships based on fact, and trust. When relevant stakeholders are involved in decision points, or triggers, shared learning leads to new understanding that can change people's perceptions and their positions. Developing solutions together requires extensive experience in the complex issues facing modern commercial aviation. Skilled facilitation of a proven process is the best tool for achieving a shared vision and resolving conflict.
Working Together Effectively
Airport projects affect a large and diverse community, often with divergent interests whose stakeholders eventually agree on specific plans or designs. Effective facilitation breaks down the single-interest silos and enables stakeholders to understand each other's values as well as concerns. They can work together to develop mutually acceptable solutions. Well-managed facilitation brings together experts and stakeholders with disparate viewpoints to collectively create solutions. It's important to focus on relationship building, use active listening, and ask questions to fully understand the client and their stakeholders' perspectives. Analyzing and communicating those back to stakeholders furthers the goals of the project.
The Right Start
Preparation is key to successful engagement. A good stakeholder engagement plan will involve the right people at the right time - early and often - to produce solutions that would not have been anticipated without having extensive aviation experience to guide the process. Assembling the team involved from the beginning in an atmosphere of trust and respect builds meaningful relationships. Asking thoughtful questions will produce comprehensive base data that can minimize unnecessary expenses in both time and money. Defining achievable expectations with clients and stakeholders is the key and effective facilitation.
Facilitation as Mediation
Complex design and construction projects involve interdependent parties throughout the project lifecycle. Experienced facilitators can serve as negotiators and mediators to enable stakeholders with divergent views to consider each parties' interests and align their needs with the project objectives. This gives the team the tools and processes to deal with emerging issues and differences in a responsive and constructive way, working as cohesive and motivated group to keep the project on track. Consensus building around a preferred solution ensures that the interests of each party is being heard and addressed.
Inclusion and listening are the first steps toward recognizing when conflict represents an opportunity. Innovative solutions are often fueled by what may appear at first to be conflict or chaos. Experienced facilitators with good listening skills can identify challenges and opportunities that would not necessarily have been known without experienced aviation professionals guiding the process. and working with stakeholders to develop solutions. This approach also can identify and mitigate challenges during construction and minimize disruptions to airport and airline operations.
Facilitation for Innovation
Successful design professionals who facilitate stakeholders will follow an integrated approach to problem solving that utilizes their aviation experience in planning, design, and implementation to minimize disruptions and maximize results. In partnering with aviation clients, the best project teams provide a diverse range of industry expertise and thought leaders with real world experience in identifying and resolving complex challenges faced by airport and airline clients.
Our project teams ask the tough questions that lead to innovative solutions. Utilizing extensive aviation experience means that problems are viewed from a variety of different perspectives, which enables the team to take a more comprehensive view in developing solutions. When stakeholders are involved in the decision-making process, they gain a better understanding of the issues and take ownership. The project team gains a deeper understanding of the of the stakeholders' unique operations, and everyone is empowered to work towards developing more innovative options for project success.
Facilitation for Risk Management
Asking the right questions early and working through potential scenarios can be critical to minimize project risk. During the design phase, the team can identify potential problems and develop innovative solutions before construction starts. With engaged and informed stakeholders, problems can be handled on paper, and through modeling, rather than having to reconstruct. Clients benefit from risk reduction, cost control, and a more efficiently managed project that can be completed on time, and on budget.
Through a well-managed stakeholder engagement process, clients can successfully address multiparty issues, minimize risk, manage expectations, and enhance the quality of solutions for more successful project outcomes. Achieving airport or airline objectives requires an organized, focused and trusted facilitator who can gain the support and involvement of all stakeholders. Strong, respectful relationships formed with all parties maximizes project success.
Good facilitation mitigates risk during construction and reduces "surprises." There will be challenges, but a well-conducted stakeholder engagement and collaborative communication plan, will bring out those challenges in a timely manner so they can be dealt with effectively. A well-managed and documented stakeholder engagement process also promotes project momentum which can help reduce the risks associated with political or regulatory change.
---
Julie Wienberg, NCARB, serves as National Director of Aviation Architecture and is a Vice President at HNTB Corporation. She has extensive experience in developing, managing and leading project teams, with more than 20 years' experience with aviation programs and projects. Wienberg focuses on strategic planning, client service, and providing advisory services to clients in the development of alternative delivery for major projects, including public-private partnerships.
Across the country, HNTB's stakeholder engagement process has been successfully employed to evaluate risk and develop fully implementable solutions to successfully deliver complex airport infrastructure projects. The firm's many signature aviation projects include architectural, engineering and design services for United Airlines terminals 7 and 8 at Los Angeles International Airport; program management and construction management for the Hotel and Transit Center at Denver International Airport; and master plan update for Tampa International Airport; design of the air traffic control tower at San Francisco International Airport; architect of record for the new South Terminal at Orlando International Airport; and program management at Dallas/Fort Worth International Airport.