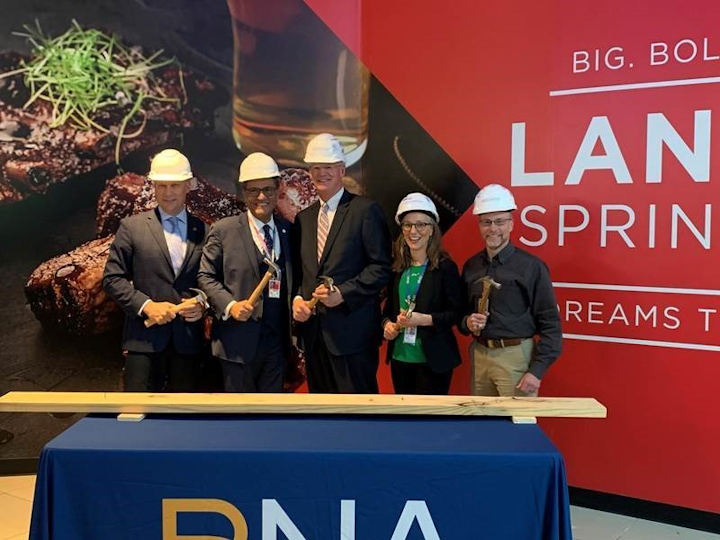 BNA
Officials from Fraport USA and Nashville International Airport (BNA) marked the construction start for the airport's new retail concessions program today and announced the first shops and restaurants set to open by spring 2020. Fraport USA's innovative program reimagines airport retailing – with the emphasis on local flavor and flair at more than 90 new locations when it is completed in 2023. Fraport USA took over management of the BNA retail concession in Feb. 2019, after winning the Nashville International Airport contract in summer 2018 against strong competition.
Speaking at the launch event, Fraport USA President and CEO, Ben Zandi, said, "Today, we are launching a visible transformation to the retail concessions program at Nashville International Airport. Our goal is to bring a big, bold taste of Nashville directly to the airport and its millions of visitors. We are thrilled to deliver this iconic program featuring diverse local operators and showcasing the best of Nashville and its region – alongside popular national brands."
Held at the food court in BNA's Concourse C, Fraport USA and officials at the event revealed that by spring 2020 visitors will be able to enjoy Nashville originals such as Bajo Sexto, Pyramids Café, Swett's Restaurant, and The Urban Juicer. In addition, a total of some 50 stores will be opened in 2020, including NaSah's Nail Salon, The Arts District Market, Greetings from Nashville and Tennessee Brew Works.
"As passenger traffic continues to increase dramatically at BNA, we have sought to improve the overall airport experience with a new and improved concessions program," said BNA President and CEO Doug Kreulen. "In particular, we welcome Fraport's commitment to a concessions environment that embraces the authentic Nashville culinary scene and draws upon local ownership and participation. We look forward to the full implementation of the new program as we move forward with our expansion plan at BNA."