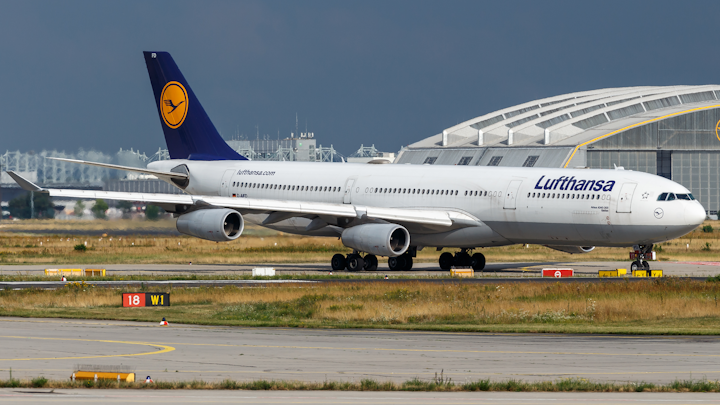 tjdarmstadt [CC BY 2.0 (https://creativecommons.org/licenses/by/2.0)]
Frankfurt (dpa) - A two-day strike by cabin staff with German carrier Lufthansa ended early Saturday, an airline spokeswoman confirmed.
The 48-hour industrial action forced the airline to cancel 1,500 flights, affecting a total of 200,000 people.
Lufthansa said flights would take place "largely as planned" on Saturday, but that passengers should expect "some cancellations and delays" as a result of the strike.
The Ufo union, which called the strike in a dispute over pay and conditions, is to hold talks with Lufthansa over the weekend as the airline bids to prevent further industrial action.
Talks are to begin Sunday at an undisclosed location.
Ufo spokesman Nicoley Baublies sounded an optimistic note, but noted that if no solution was reached the union would on Monday call for further strikes.
A decision will be announced by the union on Monday with Lufthansa's four German subsidiaries - Germanwings, Eurowings Germany, Lufthansa City Line and SunExpress Germany - at risk of seeing strike action.
So far only the core Lufthansa brand has been affected.
———
©2019 Deutsche Presse-Agentur GmbH (Hamburg, Germany)
Visit Deutsche Presse-Agentur GmbH (Hamburg, Germany) at www.dpa.de/English.82.0.html
Distributed by Tribune Content Agency, LLC.