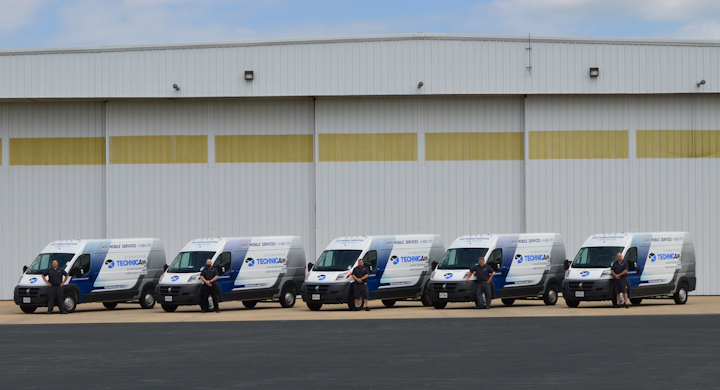 Signature TECHNICAir has added new mobile service unit (MSU) operations at Chicago Midway International Airport (MDW) and Saint Paul Downtown Airport (STP).  They join existing locations Signature TECHNICAir successfully launched in 2018, which are also based at a Signature Flight Support locations including Teterboro Airport (TEB), Scottsdale Airport (SDL), Greensboro's Piedmont Triad International Airport (GSO), Kansas City's Charles B. Wheeler Downtown Airport (MKC), in the United States and Bournemouth Airport (BOH), London Biggin Hill Airport (BQH) and London Luton Airport (LTN) in the United Kingdom.

The new vehicles are outfitted with new tooling and staffed with technicians averaging 25 years of aviation experience. MSU teams are able to provide AOG, on-call, and light scheduled maintenance when and where customers require service.
Mark Singer, Director of Mobile Services commented, "Maintenance services at our popular Signature Flight Support destinations, continue to be in high demand.  The rapid mobility of our MSU teams and their equipment is adding value by keeping them "mission ready."

The dedicated AOG hotline +1 855 737 1112 provides 24/7/365 live access to technical personnel ready to assist with initial troubleshooting, assessment of required resources and logistics, as well as communication of the expected timeline and probable cost of a resolution.
Signature Flight Support also includes Signature TECHNICAirTM and EPIC and provides premium, full service flight and home base support including refueling, ground handling and MRO services through the world's largest fixed base operation (FBO) network for B&GA users with around 200 locations covering key destinations in North America, Europe, South America, Caribbean, Africa and Asia. EPIC is a provider of aviation fuels, supplies and services.