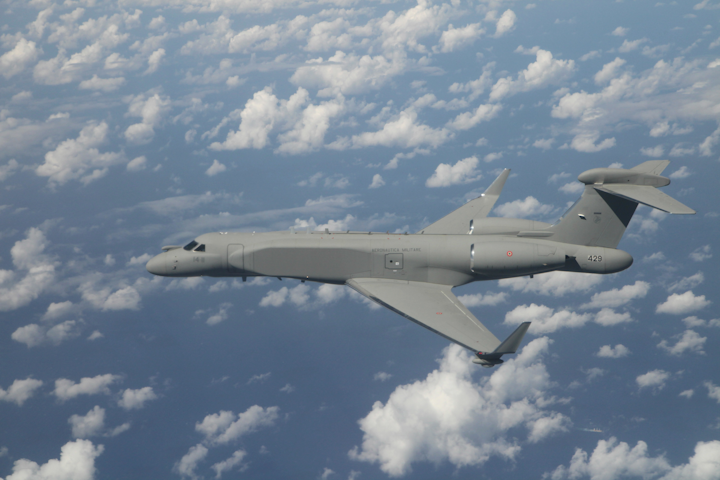 IAI
Israel and Italy have completed the reciprocal procurement deal entered by both governments in 2012 with the delivery of the second of the two Conformal Airborne Early Warning (CAEW) aircraft to Italy's ministry of defense by representatives of Israel's Ministry of Defense and Israel Aerospace Industries (IAI).
CAEW is an early warning and control system mounted on the Gulfstream G-550 business jet. Developed by IAI's subsidiary ELTA Systems, CAEW has been used by the Israeli air force for 12 years now. The version supplied to Italy features advanced radar with enhanced performance and a NATO-compatible communication system developed jointly by ELTA and Leonardo Communications from Italy. The first CAWE aircraft, which was delivered to Italy a year ago, was well received by the Italian air force and has already participated in several drills with NATO's air forces to the utmost satisfaction of the customer.
The G550 CAEW is a unique CAEW solution built on radar installed on the sides of the aircraft. It provides aerial and maritime situational awareness with 360-degree surveillance of airborne targets in all altitudes, over any terrain and in any weather conditions, including maritime surveillance and electronic surveillance and can operate at long ranges with extended flight time.