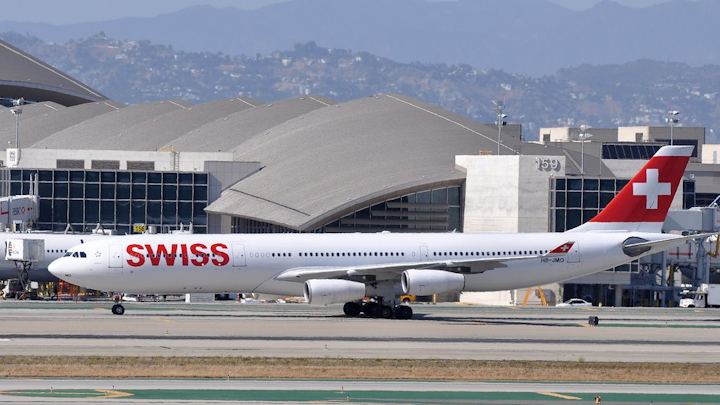 "HB-JMO LAX" by airlines470 is licensed under CC BY-SA 2.0
Geneva (dpa) - Lufthansa subsidiary Swiss has grounded nearly half of its European fleet for technical inspections after repeated engine irregularities.
The step, which affects 29 aircraft by Canadian maker Bombardier, was taken after a Swiss flight from London to Geneva had to make an unscheduled landing in Paris on Tuesday.
Since July, there have been "three cases of technical irregularities with enginges" made by US company Pratt & Whitney, a Swiss spokesman said.
Many flights will have to be annulled because of the groundings, the company announced.
"The safety of our customers and crews is our highest priority," Swiss said.
Swiss was the world's first airline to use Bombardier's C-Series CS100 model in 2016. Since then, European rival Airbus has taken over the production of these aircraft and has rebranded them as Airbus A220.
———
©2019 Deutsche Presse-Agentur GmbH (Hamburg, Germany)
Visit Deutsche Presse-Agentur GmbH (Hamburg, Germany) at www.dpa.de/English.82.0.html
Distributed by Tribune Content Agency, LLC.