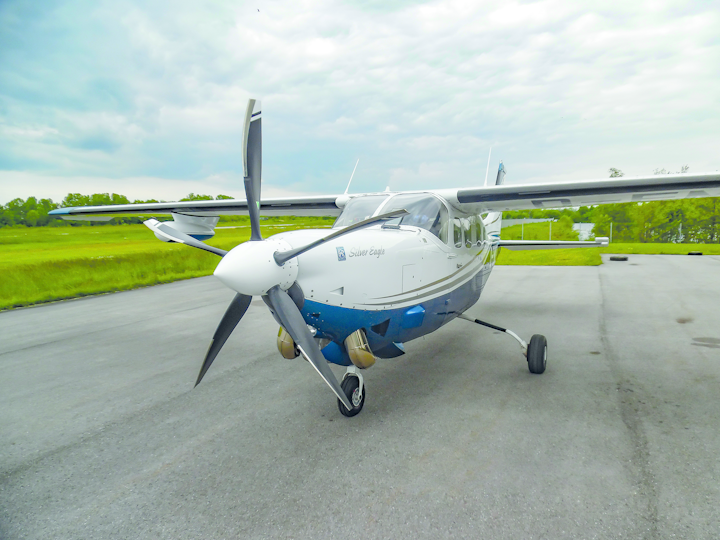 MT-Propeller Entwicklung GmbH has received the the EASA STC 10060053 for the next generation 5-blade Quiet Fan Jet scimitar composite propeller MTV-5-1-D-C-F-R(A)/CFR210-56 on the Cessna P210N Silver Eagle equipped with a Rolls Royce 250-B17F/2 turbine (Modified as per LBA STC 0779/625b and FAA STC SA1003NE). The FAA STC is in progress.
MT-Propeller President Gerd Muehlbauer says, that the installation features the following advantages:
Reduced Ground roll & takeoff distance over 50 ft obstacle by more than 15%
Enhanced climb performance by 4%
Same Cruise performance with jet like noise and vibration level
Approx. 3,7 kg (8,1 lb) less weight than the original 3-blade metal propeller
Complies with strict German noise regulations 2010
Improved ramp appeal
Due to the smaller diameter the 5-blade MT-Propeller for the Cessna P210N Silver Eagle has more ground clearance for less blade tip erosion. The MT-Propeller natural composite blades provide significant inside and outside noise reduction. They have no life limitation, and are repairable in case of an FOD. 
They also provide best vibration damping characteristics for almost vibration free propeller operation and have bonded on nickel alloy leading edges for superior erosion protection of the blades.