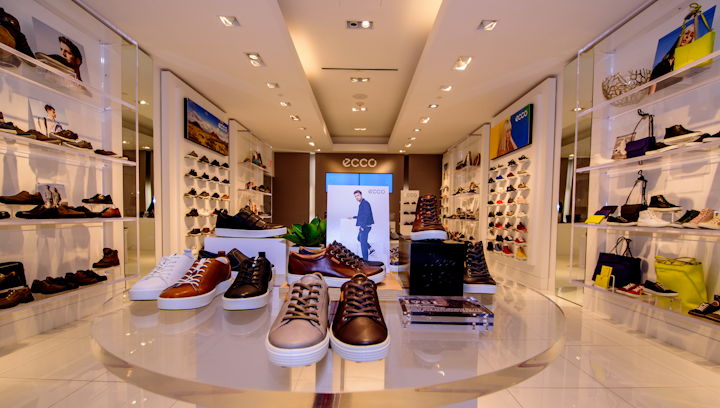 Allegheny County Airport Authority
 Ecco opened its first airport store at the AirMall at Pittsburgh International Airport.
"We are delighted that Ecco chose Pittsburgh for its first airport store," said Bob Kerlik, vice president of media relations, Pittsburgh International Airport. "This new specialty retailer adds to our retail mix and reputation among travelers as a premium shopping destination."
Located in the Center Core, the bright and stylish 1,791-square-foot store features an extensive range of fashionable footwear, from sneakers and pumps to sandals and boots, for men and women. The new Ecco also offers a selection of leather goods, including handbags, belts, bags, wallets and shoe care cleaning products.