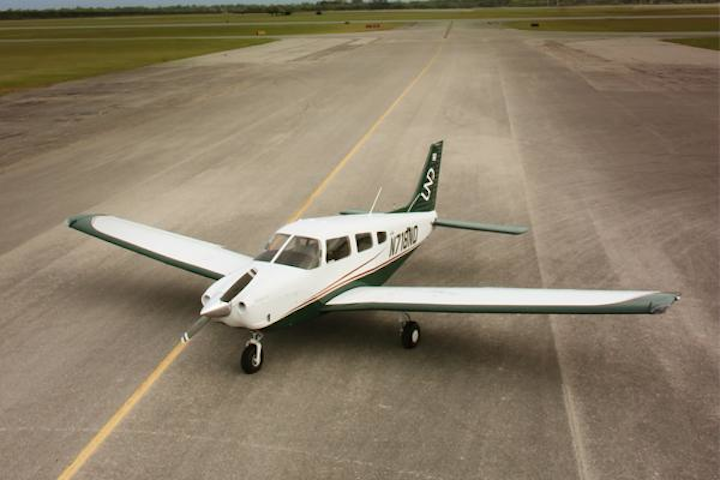 OSHKOSH, WI

. July 25, 2017
 - Piper Aircraft, Inc. will complete delivery of UND's trainer order for 2017 next month (August). The order received from the University of North Dakota John D. Odegard School of Aerospace Sciences for 2017 is for a total of 20 aircraft including 16 Archer TXs and 4 Seminoles which completed delivery earlier this month. The 2017 order is part of an eight year fleet replacement contract that was signed in April of 2016 for a total of 80 Archer TXs and 20 Piper Seminoles. Since the signing of the contract, UND has taken delivery of 32 Piper trainers - 24 Archers and 8 Seminoles.
"Piper Aircraft is proud to continue to partner with the University of North Dakota in producing world-class professional pilots." said Simon Caldecott, President and CEO of Piper Aircraft. "The progressive pilot training curriculum offered by UND combined with the advanced Piper training aircraft are ideally crafted to meet the airline industry's growing demand for well-trained pilots with exceptional aviation skills."
"The Piper trainers that we are adding to our fleet are equipped with state-of-the-art Garmin G1000 NXi avionics, which offer faster processing power, wireless cockpit connectivity, and a variety of other features that help improve situational awareness and make learning in the cockpit more efficient." said Paul Lindseth, Dean of the Odegard School of Aerospace Sciences at the University of North Dakota.
About the John D. Odegard School of Aerospace Sciences
The John D. Odegard School of Aerospace Sciences at the University of North Dakota is a world-renowned center of aerospace learning, internationally acclaimed for its achievements in collegiate aviation education and flight training, atmospheric research, space studies, earth systems science and computer science applications. With 825 faculty and staff members, and over 1800 students from around the world, and many programs and research projects, UND Aerospace Sciences is setting the pace for aerospace education.
UND Aerospace owns and operates the largest civilian training fleet in the world consisting of over 150 aircraft and flight training devices. UND Aerospace logs over 135,000 hours of flight training annually at its Grand Forks, ND; Meza, AZ and Crookston, MN locations.
About Piper Aircraft
Piper Aircraft Inc., headquartered in Vero Beach, Fla., offers aviators throughout the world efficient and reliable single- and twin-engine aircraft. The single-engine M-Class series - the M600, M500, M350 and Matrix - offers businesses and individuals elegant performance and value. The Twin Class Seneca V and Seminole balance proven performance, efficiency, and simplicity in twin-engine aircraft. The Trainer Class Warrior, Archer TX, Archer DX, Arrow, Seminole and Seneca V aircraft form the most complete technically-advanced line of pilot training aircraft in the world. All Piper airplanes feature advanced Garmin avionics in the cockpit. Piper is a member of the General Aviation Manufacturers Association.