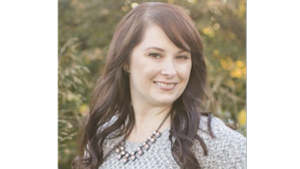 As Editor of Aircraft Maintenance Technology (AMT), Jennifer Wilberschied explores the issues, challenges and technology revolving around the commercial, general, business and military aircraft maintenance markets. She oversees the production of the print magazine, which publishes 7 times per year, develops the AMT Daily Newsletter and AMT Career Development Newsletter, and pushes out the latest news on AviationPros.com.
Wilberschied is a seasoned, award-winning journalist who has been captivating niche audiences in various industries for 12-plus years. She brings a fresh perspective to the aircraft maintenance industry, but she is no stranger to the rapid world of transportation. She was Assistant Editor of railroad engineering magazine, Railway Track & Structures, for six-plus years. Wilberschied is a graduate of Columbia College Chicago, where she earned a Bachelor of Arts degree in Journalism with focus on magazine journalism and a minor in marketing.
Wilberschied lives a short jaunt from O'Hare International Airport in the Northwest suburbs of Chicago with her husband, James and their son, Landon, where shadows of commercial aircraft are cast upon their street often as they descend and the roar of the plane echoes in the sky above. 
Please contact Jennifer with news, press releases and product information pertaining to aircraft maintenance by emailing her at Jennifer@AviationPros.com. 
Contact: Jennifer Wilberschied
Editor | Aircraft Maintenance Technology 
1-920-221-0837
To download the AviationPros media kits, visit: Marketing Resource Center
Check out our aviation magazines: